You Can Get All The Clients You Want

Doing What You Love In A Business Fully Aligned With Your Spirit!
Does every client-getting technique you've tried feel like it's repelling clients and offending your Spirit?
Imagine returning to a place of certainty - knowing your Divine purpose to transform people's lives - and knowing exactly what to say and which steps to take to inspire people to recognize the results and transformation possible for themselves as a result of working with you - in turn, while making a massive impact and generating the exponential abundance you desire and deserve.

As a heart-centered coach, healer or spiritual entrepreneur, it's critical for you to create a business that flows and grows in a way that is in full integrity with your beliefs and values...

A business that allows you to:​

Create a pipeline of clients to fill your practice, programs, services and events.
Easily share the results, outcome and transformation of your offers that results in spirit-enriched conversations that convert into ideal high-paying clients.
Easily generate income on a regular, consistent basis!
If you're like me, you are repelled by the traditional hard-core masculine approach to Sales and Marketing.

Spiritually-aligned coaches, healers and entrepreneurs come from a more embracing, authentic, heart-centered approach...an approach that will ensure you consistently attract new clients in alignment with you, whenever you want.

This Is Exactly What I Want To Show You Step By Simple Step.
And you get to customize the process to fit you, your Spirit and your values, which will give you the greatest possible results!
There is no reason you can't easily create 2x, 3x or even 4x your investment in this program right away when you follow the system.
Over the years, I've been teaching versions of my Spirit-Enriched Breakthrough Session Secrets to my private clients and in larger certification programs with fantastic results.
So I'm super excited to be able to offer this comprehensive streamlined system for creating consistent income in your business month after month. ​
​
This has been my best year yet in my business! I more than doubled my client base. I increased my coaching fees and had new clients signing up for my new six-month package in an easy breezy fashion. I attribute my success to Eva's coaching and Spirit-Enriched Breakthrough Sessions approach to attracting more clients, as well as her spiritual approach to connecting with my ideal clients. I LOVE her guided meditations! It was the best investment I've ever made in a coaching program and a coach. This was the first time my investment in a coach and coaching program helped me significantly grow my business. Abundant gratitude in my heart for you, Eva! Thank you!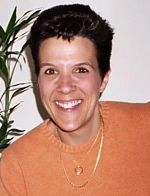 Maria Lesetz
Here's An Overview Of What You'll Be Learning...
The astonishing power of aligning with Spirit

for attracting and converting high-paying clients in a way that is joyful, fulfilling and impactful.

My #1 Mindset Mastery Formula™ for embracing your value and worth

and easily getting paid what you are worth.
My 5-Star Client Creation Process™

so you are crystal clear on who your Divine Market and Ideal Client is.

My sure-fire formula for positioning you and your services

in way that clearly communicates the value of what you have to offer in a way that your Divine Market can see it easily.
How to use Spirit-Enriched Breakthrough Sessions to

generate income in just about every revenue stream in your business

to ensure regular, consistent income, month in and month out.

My proven strategy for pre-qualifying people

for your Breakthrough Sessions that eliminates those not ready, not a match or who cannot pay so you are always speaking to the right people at the right time.

How to structure your Breakthrough Sessions

for maximum impact and value.

How to effectively name your Breakthrough Sessions

that resonate with your Divine Market and has them eager to apply.

What you must include in your Breakthrough Sessions and what you absolutely must not include

in order to create the most impact.

8 easy ways to generate Breakthrough Sessions

, even when you're not allowed to 'sell' from the stage or telesummit.

The #1 element you must include in your Breakthrough Session offer

to ensure you reach your ideal clients in your Divine Market.
The most effective way to

generate Breakthrough Sessions at live networking events.

The very best times to offer Breakthrough Sessions

to support your business and lifestyle
How to use my

proven enrollment system

where you'll be taken by the hand and walked through every single step of the process

from identifying your ideal clients to enrolling your ideal clients

from a place of service, not selling, so you won't have to second guess anything, freeing you to simply be you!

How to communicate the results, outcome and transformation

you deliver that converts your conversations into clients consistently

When to share your fees

and what to do if someone asks you early in the session.

How to make your ideal client's decision to work with you an easy decision.

How to handle large numbers of folks

interested in having a breakthrough session with you so you're always talking to the right people at the right time

How to

have folks already primed to work with you

when they come to the Breakthrough Session with you.
How to

easily create a simple year-long marketing plan

that includes Spirit-Enriched Breakthrough Sessions that will allow you to relax knowing you've set yourself up for regular consistent income rather than worrying about where your next client is coming from or how you will generate money this month.

How to create a powerful Referral Reward System™ for creating a steady stream of referrals

already sold on working with you!
Module 1: Setting Yourself Up To Win
Setting you up to win!

An overview of what will be covered over the course of the program.

A special energetic journey for connecting with your Divine Market

to get specific answers on how you can best serve them.

How to successfully grow your business

with simple, spiritually-aligned conversations that feel authentic, honest and fun for you.

An overview of the eight places you can find your Divine Market

, so you know where to find those who are ready for the services you have to offer at any given time.

Specific ways you can use Spirit-Enriched Breakthrough Sessions to grow and sustain your business

on a regular, consistent basis.

An overview of the key components

of my proven Spirit-Enriched Breakthrough Sessions process.

And much more...
You coached me on determining my worth and the value of what I offer my clients. As soon as I did that, the lightbulb came on and I immediately raised my fees without batting an eye."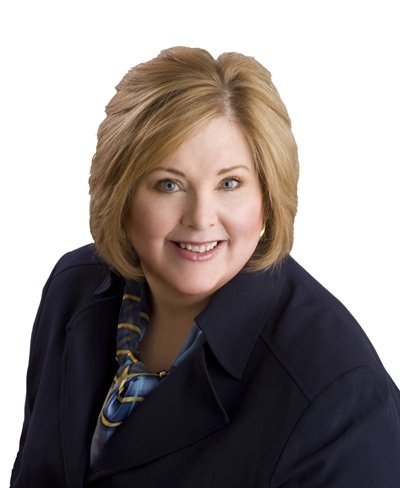 Lisa Van Allen
Module 2: Learn Step By Step How To Convert A High Percentage of Your Prospects Into Ideal Clients
The most important step you need

to take before you ever get on a Breakthrough Session with anyone

The step-by-step process for delivering fulfilling Breakthrough Sessions

in detail so you are clear on exactly how to hold heart-centered conversations that convert into clients

The power of asking specific questions

so that your potential client easily sees your value and tells you the value of what you have to offer rather than you having to tell them

The perfect time to discuss the investment

for your program or service and exactly what to say if someone asks you about the investment before that time.

Simple, but powerful ways

to make it easy for your potential client to say yes to you

Among other valuable information...
I knew about a year ago that it was time for me to revamp my programs and the way I offer services. The Spirit Enriched Breakthrough Session Secrets program has taken me even deeper than I imagined it could. It has changed the way I view myself and my clients, offering wonderful support and insight into what I truly desire to offer others. Thank you for processes such as this, and the general support you give us all as we transform our businesses and lives.


Julie Melville
Module 3: From Energy Alignment and Mindset to Successful Breakthrough Session Design
#1 Mindset Mastery Formula to get you in the perfect mindset

for delivering powerful breakthrough sessions every single time

How to shift your energy from negative to positive within seconds!

A simple, yet powerful exercise for experiencing dynamic self-confidence

prior to developing, designing and delivering your breakthrough sessions or prior to any event where you want more self-confidence in order to be of the greatest possible service to others

How to create powerful breakthrough session titles

that have your potential clients eager to apply for a session with you right away

How to design and package your breakthrough sessions

so that your ideal clients feel you are speaking directly to them

What to include in your response email when someone applies for a breakthrough session

with you so that they are already leaning towards working with you

Exactly what you need to include in your breakthrough sessions

and what not to include in order to have the most effective sessions possible

How to easily respond to objections to support your potential client

in gaining the clarity they need in order to say yes to you. An objection is not a rejection but a request for more information.

The power in taking a stand for your potential client

when they are afraid to take a stand for themselves

When to reward your potential client for making a fast action decision

on the phone and when to allow your potential client some time to make their decision

The 7-Point Bottom Line for handling common objections
With Eva on your success team, the world is your oyster! Eva is an incredible combination of inspiration and action, on both the personal and business level. With her support, I trained my brain to focus in on prosperity and abundance in all areas of my life and successfully transitioned to a full-time coaching and inner leadership consulting practice. She is a living example of how anything is possible!

Lee Ann Del Carpio
Module 4: The Most Effective Ways to Generate Breakthrough Sessions For Regular, Consistent Cash Flow
The 8 quickest and easiest ways to generate Breakthrough Sessions

from you to choose from regardless of where you are in your business, so you're only doing what you love

The 7 points you must cover in your Breakthrough Session

invitations in order to generate interest, create timeliness in response and qualify those who apply for a session with you

The ideal timeframe

to schedule Breakthrough Sessions so you're speaking to potential clients while they are eager to speak to you

Exactly what to do and what to say when you need to schedule

Breakthrough Sessions outside the 'ideal' timeframe for scheduling in order to keep the energy and excitement high for your potential clients

The 4 Core Qualifying Questions you must include in your Breakthrough Session invitations

in order to ensure you are always and only talking to the right people at the right time

My super simple, super effective process for separating out

the Highly Qualified applicants from the Unqualified applicants and everything in between and what to do with them

How to automate the Breakthrough Session process on your website

Hands down, the most effective use of your time

when networking or attending live events for generating Breakthrough Sessions

Where to find the ripest fruit for Breakthrough Sessions

who are most likely to invest with you - and they are right in your own back yard!

How to have quality prospects lining up to have a Breakthrough Session

with you from speaking events live or online

The most effective moment to offer your Breakthrough Sessions

when speaking live or online

The absolute worse time to offer Breakthrough Sessions

when speaking live or online

How to easily generate Breakthrough Sessions

even if you have a small list or no list at all to generate income quickly
I experienced a 20% increase in my list, began offering teleclasses one per month, systematized my business and got five new paying clients.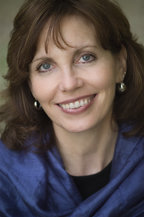 Kamala Murphey
Module 5: How To Create A Steady Flow Of Income and Eliminate The Pattern Of Feast Or Famine Once And For All

An effective planning process for scheduling Breakthrough Sessions

year round to create a steady stream of income so you feel safe and secure

A simple but powerful way to plan and track the success

of your Breakthrough Sessions and income on a weekly basis

How to get back on track when Breakthrough Session results begin to fluctuate

so that you're always getting the most from your Breakthrough Session opportunities

How to leverage your Breakthrough Sessions in order to maximize your income

and even fill upcoming programs before they are announced

How to know when it's time to raise your fees

and by how much.

How to help potential clients easily understand the value of their investment

with you when money is not the focus of your Breakthrough Session
I am much better at bringing on clients, and more comfortable with charging higher fees… I now see and truly believe in my value as a coach and I am able to articulate that value to my clients AND I'm making more money. I doubled my income over the last two months…
Mary Ann Bailey
Module 6: Tying Up Loose Ends and
Pulling It All Together

The secret power of using a questionnaire for folks

applying for a Breakthrough Session that has them pre-qualifying themselves for your program(s)

The two schools of thought on whether to post your fees

on your website or not and what I strongly recommend

One of the most overlooked methods for growing your business

that is one of the easiest to implement and extremely effective for attracting clients

An easy hand-off way to get your Breakthrough Sessions scheduled

so you or your assistant aren't spending lots of time trying to fit folks into your schedule, freeing you to focus on what you do best while you fill your Breakthrough Session slots automatically
My work with Eva both privately and in her group programs has been the #1 reason my spiritual livelihood moved beyond 'just a dream' into a growing, empowered energy-healing practice that has helped more than 180 people in just two years. The Spirit-Enriched Breakthrough Sessions were truly the key to client manifestation. At first, when I did live events, I would have perhaps one or two people start working with me afterwards. But once I began inviting people into Breakthrough Sessions after events, my results skyrocketed. In the live events I've led since I started doing Breakthrough Sessions, I've had about 85-90% of attendees request a Breakthrough, and from the sessions, more than 80% have become clients! Thank you, Eva!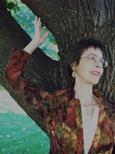 Susan Sinclair
BONUS!
Done-For-You Resource Materials
Special Divine Market MP3 Journey Where You Connect With Your Divine Market

Spirit-Enriched™ Positioning Questionnaire

Spirit-Enriched Breakthrough Session™ Template Overview

Detailed Step-By-Step Spirit-Enriched Breakthrough Session™ Process
Spirit-Enriched Breakthrough Session™ Checklist

The Circle of Confidence Exercise For Increasing Self-Confidence

#1 Mindset Mastery Formula™

Sample Breakthrough Session Titles

Common Objections and How to Handle Them

Strategies For Having Clients Already Leaning Towards Working With You Before They Get On A Session With You

Sample Thank You Email When Someone Applies For A Breakthrough Session

Breakthrough Session Core Qualifying Questions

Breakthrough Session Email Checklist

Live Speaking Checklist

Live Speaking Handout Form

Online Speaking Checklist

Website Opt In Checklist

Key Elements Of Email Invitations

Sample Breakthrough Session Email Invitations

Ways To Generate Breakthrough Sessions Checklist
Blank Breakthrough Session Tracking Form

Sample Breakthrough Session Tracking Form

Marketing Activities Checklist

Sample Marketing Activities Calendar

What To Do When Results Change Checklist

5-Star Client Creation™ Process

5-Star Client Creation™ Process Example

Creating An Energetic Connection To Your Divine Market Through The Shimmering Light Network of Humanity MP3

Referral Reward System™ Checklist

Frequently Asked Questions

Transcripts of All Classes
Special Surprise Bonus!
Bonus #1
Wealth Mastery For Attracting 5-Star Clients

($500 Value)
Wealth Mastery is the breakthrough program for learning how to infuse wealth attraction strategies into your daily marketing and business practices.
Here's your opportunity to learn:
Here's what you will receive when you access your Wealth Mastery Program:
In Summary, Here's What You'll Receive:
When you join the program, each week a new module will be activated in your Members Area and notification will be emailed to you. Here's what you'll be receiving over the course of the program...
Six Complete Audio Sessions of the Entire Spirit-Enriched Breakthrough Session Secrets Program:

Complete audio session mp3's will be available in a secure members area for easy access so you can download them to listen to at your convenience any time, anywhere.

Downloadable Transcripts of All Six Sessions:

Complete PDF transcripts will be available along with the audio sessions in your secure members area where you can download them, print them out and access them for easy reference.

Downloadable Done-For-You Resources:

You'll receive access to all Eva's amazing templates, including her step-by-step Spirit-Enriched Breakthrough Session System process, exercises for shifting your mindset and self-confidence, strategies, marketing plan template, email templates, offer templates, sign-up forms, checklists and tracking sheets so you'll know exactly what to do and when.

Private Facebook Forum for Members of the Program:

Here's where you can keep the movement forward and the momentum alive! You'll be invited into the forum where you'll be able to interact with other participants in the program as you share ideas, get support and create community!

BONUS: Wealth Mastery for Attracting 5-Star Clients ($500 Value):

The breakthrough program for learning how to infuse wealth attraction strategies into your daily marketing and business practices.
Get Instant Access to The Spirit-Enriched Breakthrough Session Secrets Program!
Choose the Payment Option that best suits you!
12 Monthly Payments
$355/mo
If you choose the full pay via PayPal, you may qualify for PayPal Credit, be able to participate in the program right away and pay NOTHING for 6 months! US customers only.

"The clients in your Divine Market need what only you can give them. I don't want you to miss the opportunity to make a positive impact and get well-paid for your efforts.
I'm here to support you in that.
Now it's up to you to say "YES" to making a difference in the lives of others while doing what you love and making phenomenal money as a result! And you can do that with heart-centered conversations that convert into clients when you learn my Spirit-Enriched Breakthrough Session Secrets.
Just think. Only 1-2 clients from Spirit-Enriched Breakthrough Sessions will more than pay for the program. And that's only the beginning!
Join us today.
I look forward to getting to know you and supporting you in your success.​"
PS: Got questions? Shoot me an email at eva (at) coacheva.com and I'll be sure to respond to you personally!
PPS: I want to invite you to take a minute and close your eyes. Imagine yourself one year from today. Will you still be in the same place in your business, struggling to get clients or will you have joined the hundreds of other spiritual entrepreneurs, coaches, healers and holistic practitioners who've learned to master the heart-centered conversation - aligned with your Spirit and values - that converts into clients who are eager to work with you?
Join the Spirit-Enriched Breakthrough Session Secrets program today. You have absolutely nothing to lose and everything to gain. In fact, your satisfaction is 100% guaranteed. And with my proven step-by-step system to support you, you have a world of clients in your Divine Market just waiting for you!
Get Instant Access to The Spirit-Enriched Breakthrough Session Secrets Program!
Choose the Payment Option that best suits you!
12 Monthly Payments
$355/mo
If you choose the full pay via PayPal, you may qualify for PayPal Credit, be able to participate in the program right away and pay NOTHING for 6 months! US customers only.